Ochre Bio is developing RNA therapies for chronic liver disease using a combination of genomics, machine learning and experimental biology on live human organs.
Company Highlights:
Massive Market Opportunity. Liver disease is one of the only top 10 global killers that's on the rise, affecting an estimated 80m+ Americans. There are no effective therapies for end-stage liver disease. It's an estimated $20B problem in dire need of novel solutions.


Disruptive Tech w/ Early Validation. Ochre has built a deep phenotyping platform to streamline development of RNA therapies for chronic liver disease. Ochre has created the largest atlas of the human liver, combining genotyping, imaging AI, spatial sequencing data and machine learning for over 1,000 donor livers. To date, their approach has identified 200+ novel targets, which are being validated directly in human donor livers kept 'alive' in the company lab using perfusion machines.


World-class Management Team. Co-Founder & CSO Quin Wills previously was Head of Cellular and Systems Genomics at $150B multi-national pharma company Novo Nordisk. Co-Founder and CEO Jack O'Meara was involved in founding and/or launching products for various biopharma and health technology companies, including the approval of the first gene therapy, Novartis' Zolgensma.




---
Opportunity Overview
In what may come as a surprise to many, fat in the liver contributes to more deaths than all cancers combined!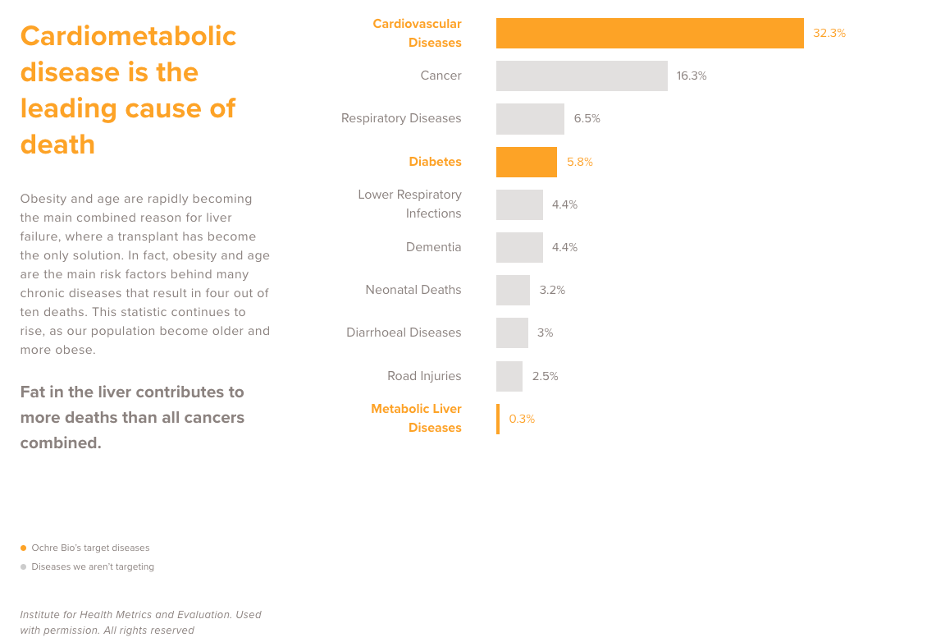 Despite being a top ten global killer, on the rise, there are no cures for end-stage liver disease, other than whole-organ transplants. Developing new therapies for liver disease has been an especially high-risk proposition because liver disease is often silent until it's too late, necessitating large clinical trials to prove efficacy.
To make matters worse, it is estimated that over 40% of donor livers are ultimately discarded, most often because they contain too much fat and are deemed unhealthy. Another stat that is sadly trending in the wrong direction.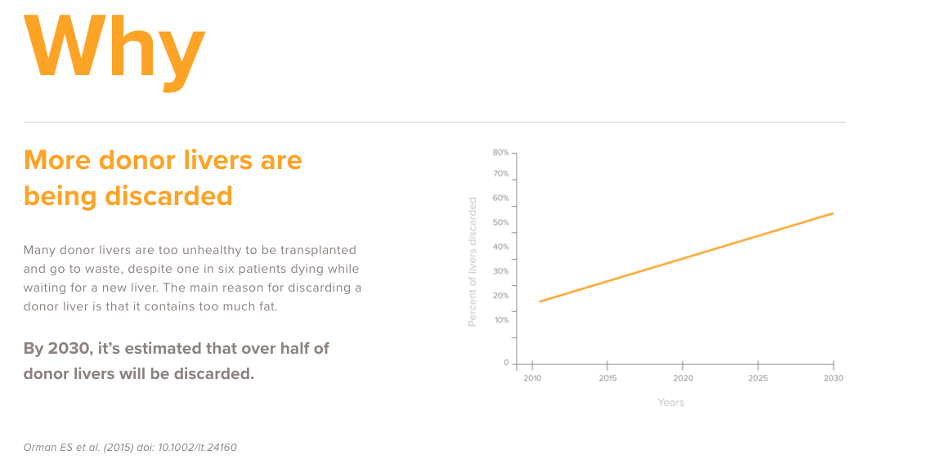 We need to change how we are approaching this disease in order to solve this growing crisis. Novel methods that effectively reduce the number of donor livers being discarded or help streamline the development of new therapeutics have the potential to turn the tide in a powerful way.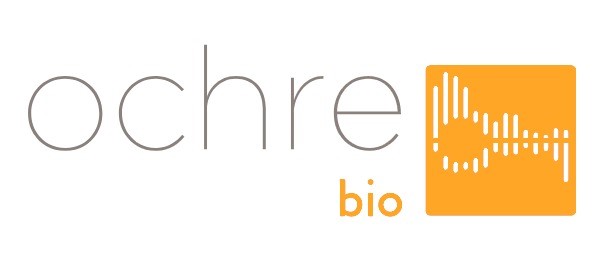 Ochre Bio is creating a platform for streamlined development of RNA therapies for chronic liver disease using a combination of genomics, machine learning and experimental biology on live human organs.
Ochre is pioneering a method known as deep phenotyping, which combines genetics, advanced tissue imaging, cellular genomics (single-cell and spatial sequencing), and machine learning, to study disease and gene systems at a tissue level.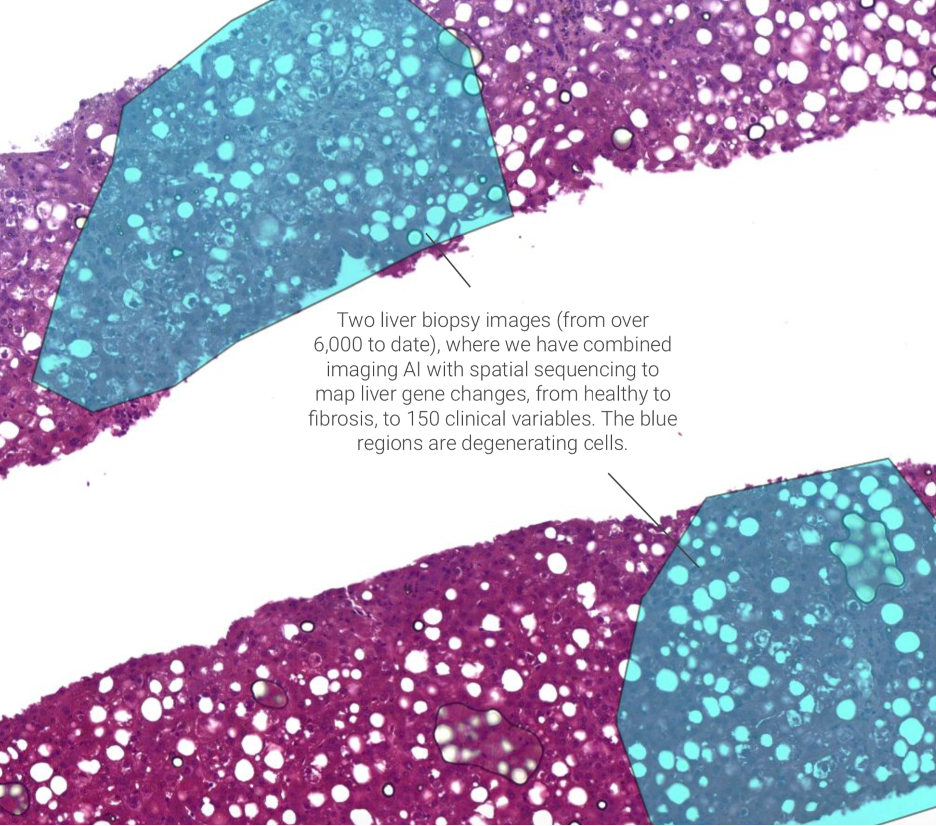 With deep phenotyping, Ochre is able to effectively digitize livers and computationally analyze biological processes across various stages of liver disease progression, from healthy to advanced. These digital models have the potential to drastically accelerate the decoding of the disease and reduce the cost and time associated with identifying and validating new therapeutic leads.
In their first year, Ochre Bio generated more human liver data, down to the level of genes and cells, than anyone else. In doing so, they uncovered 200+ novel liver targets. By 2022, they expect to build a complete a human liver atlas of over 1000 measurements.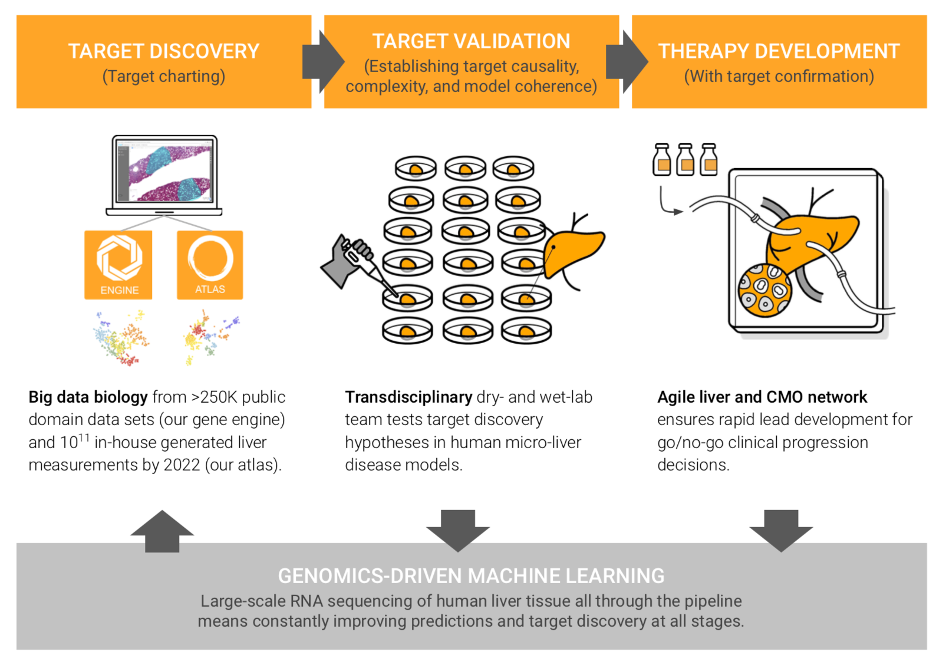 What's better, is that Ochre's analyses do not end on a computer screen. The company keeps human livers alive on perfusion machines so that they can rapidly test and iterate on development of their proprietary RNA therapies.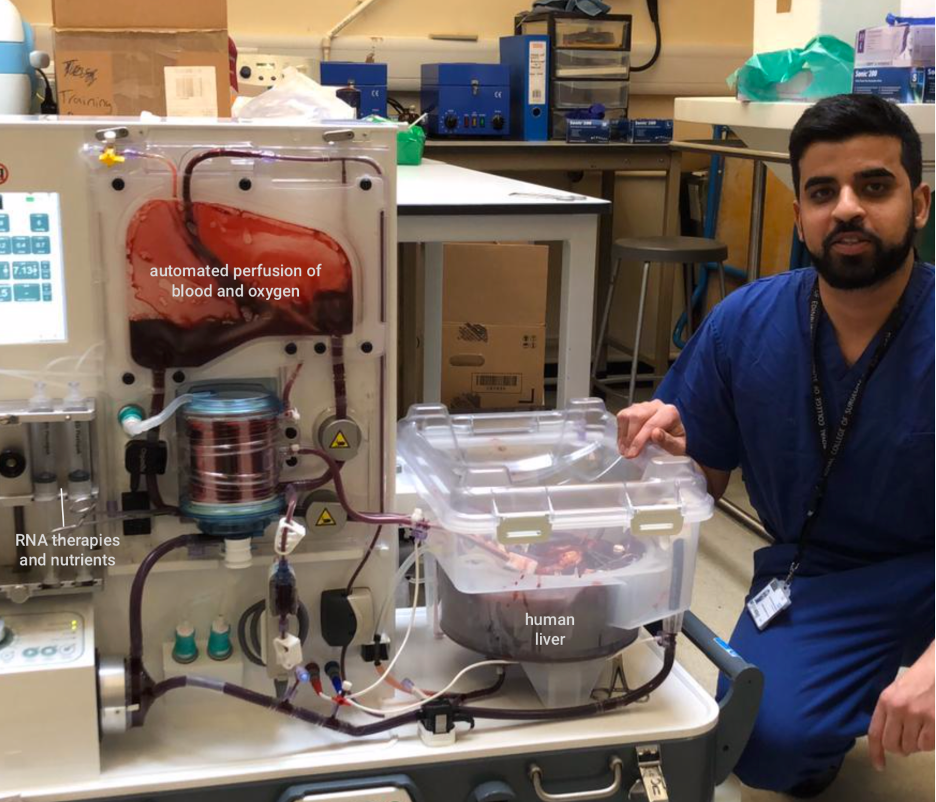 When it comes to developing new human therapies, most companies need to rely on animal studies in order to study safety and efficacy. However, human biology is far more complex than the animal biology being tested on. As a result, it is not uncommon for prospective therapies with outstanding animal results to perform poorly when tested in a human body for the first time. This is especially true for complex age-associated and chronic diseases, such as liver disease.
By testing in "live" human donor livers, Ochre is able to better understand the likely human response to its therapies while still in the preclinical laboratory phase of drug development, akin to gaining a sneak peek 1-2 years into the future for the average drug in development. This stands to accelerate Ochre's path to a highly targeted, safe and effective human therapy and de-risk the eventual human trials down the road.
By 2022, Ochre Bio expects to have 10 centers around the world routinely perfusing livers. That's a couple hundred livers a year, allowing them to get to clinic fast. Ochre Bio anticipates being in the clinic by 2023 with de-risked RNA therapies validated in human livers.
---
Market Landscape
siRNAs are a well understood therapeutic modality (winning the Nobel prize in 1998), with over 40 clinical trials and 4 approved products.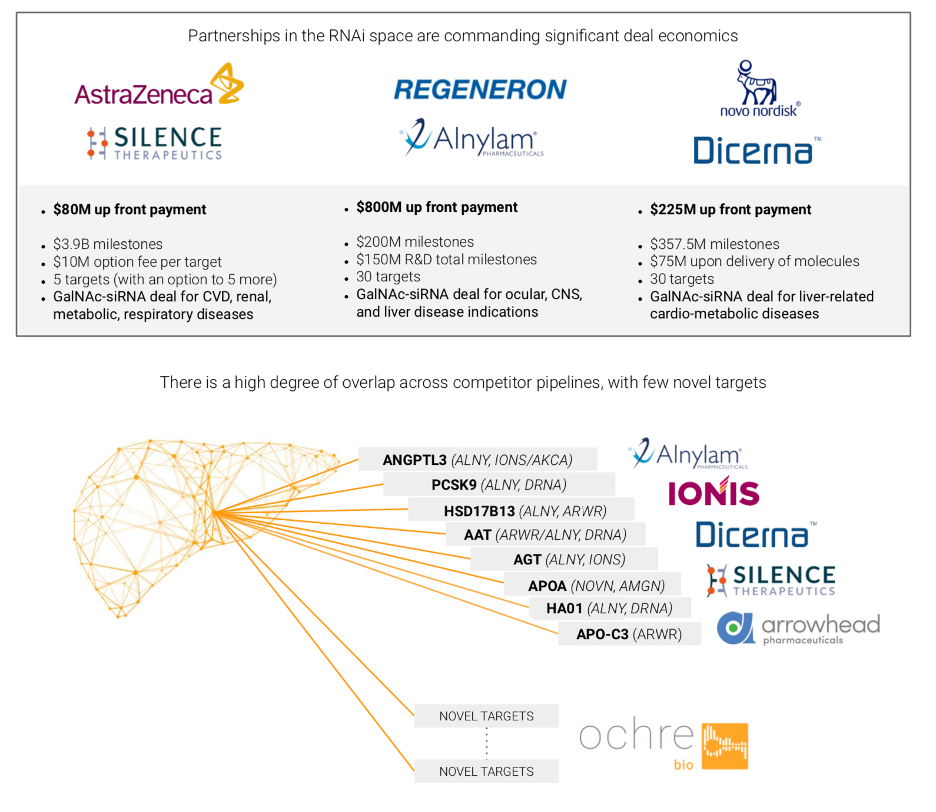 Ochre Bio's deep phenotyping pipeline is timely and well positioned to progress beyond the crowded space of well understood targets.
By starting with fatty liver disease in transplant medicine, Ochre Bio is able to focus on an orphan indication with tractable and lower cost clinical trials. This strategy de-risks clinical development for chronic liver diseases. Chronic liver diseases represent a massive underserved market, being a top 10 cause of global mortality, with no effective therapies.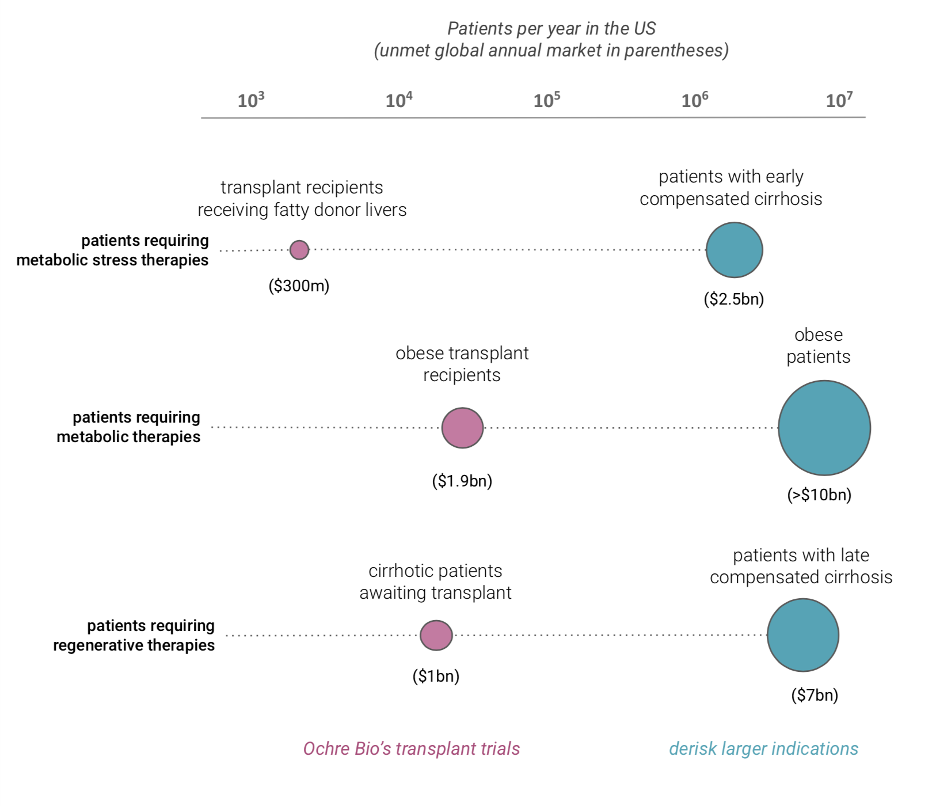 Given their initial ex vivo focus, and the speed of RNA therapeutic development, Ochre Bio plans to use a platform trial design to evaluate multiple lead targets in our first clinical study. Each of their leads will have been characterized in our human liver perfusion model with humanized mouse safety workups. Regulatory authorities are increasingly supportive of innovative trial design, in particular in the UK, where political headwinds are seeking to attract innovative companies such as Ochre to run trials.
In Ochre Bio's first year, they hit their milestones and scaled their R&D faster than originally projected, with the opening of their Taiwanese lab and multiple liver perfusion centers.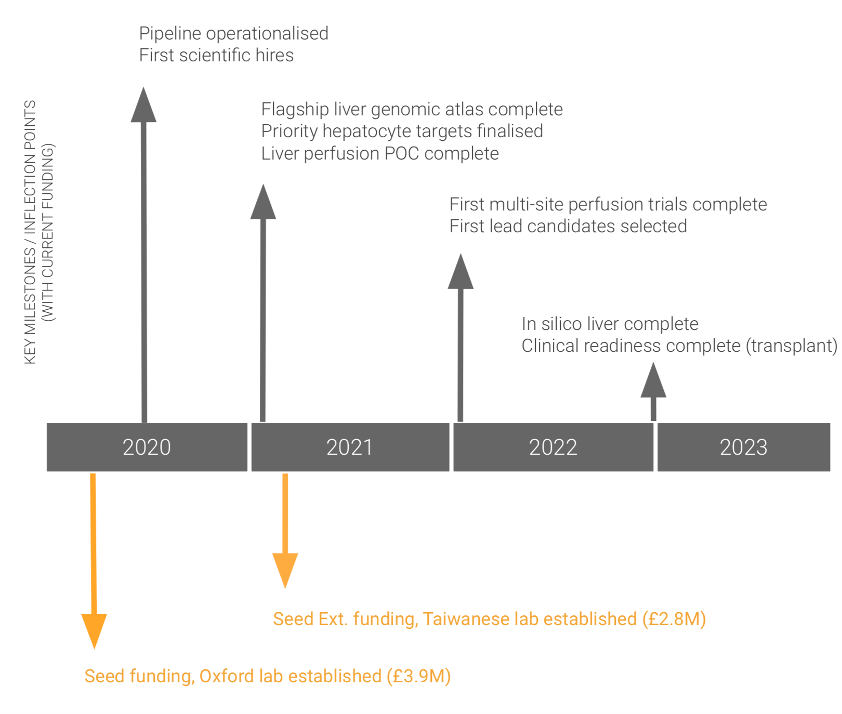 ---
Team
Over the last year Ochre Bio's team has grown from two co-founders to over 15. Being headquartered in Oxford, where strong pre-existing networks exist, Ochre Bio is in a privileged position to quickly recruit and retain world-leading scientific expertise in their domain.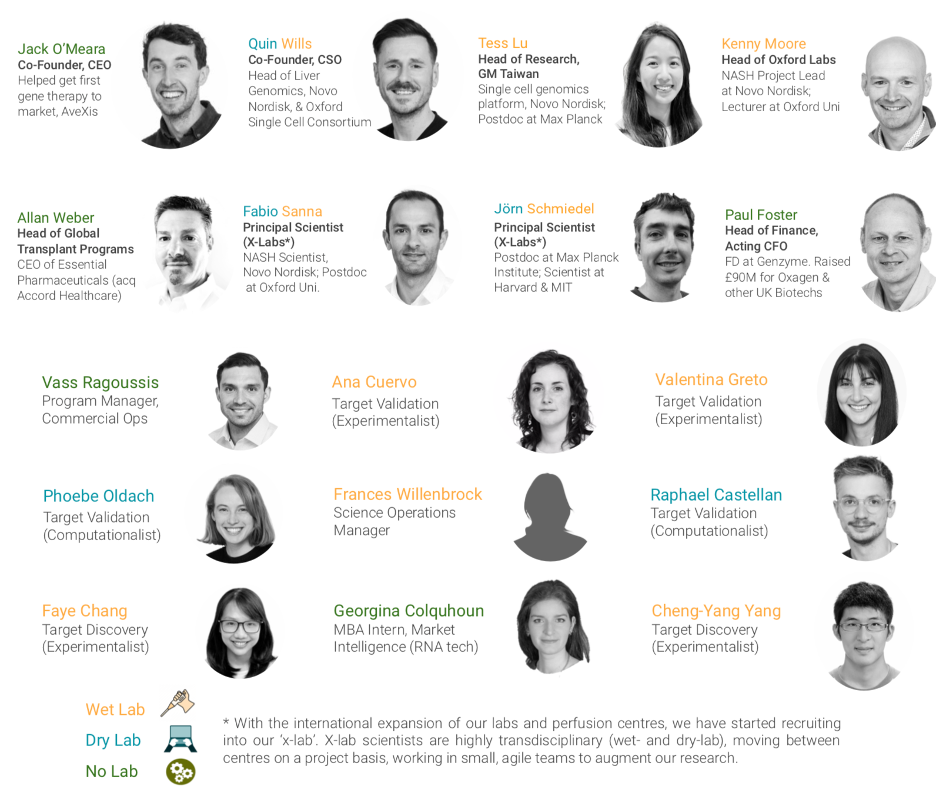 Ochre Bio has compiled a highly specialized group of advisors, consultants, and investors to help craft their strategy. The combination of US and European investors, with traditional life sciences as well as genomics and technology expertise, underscores the type of company Ochre Bio is building.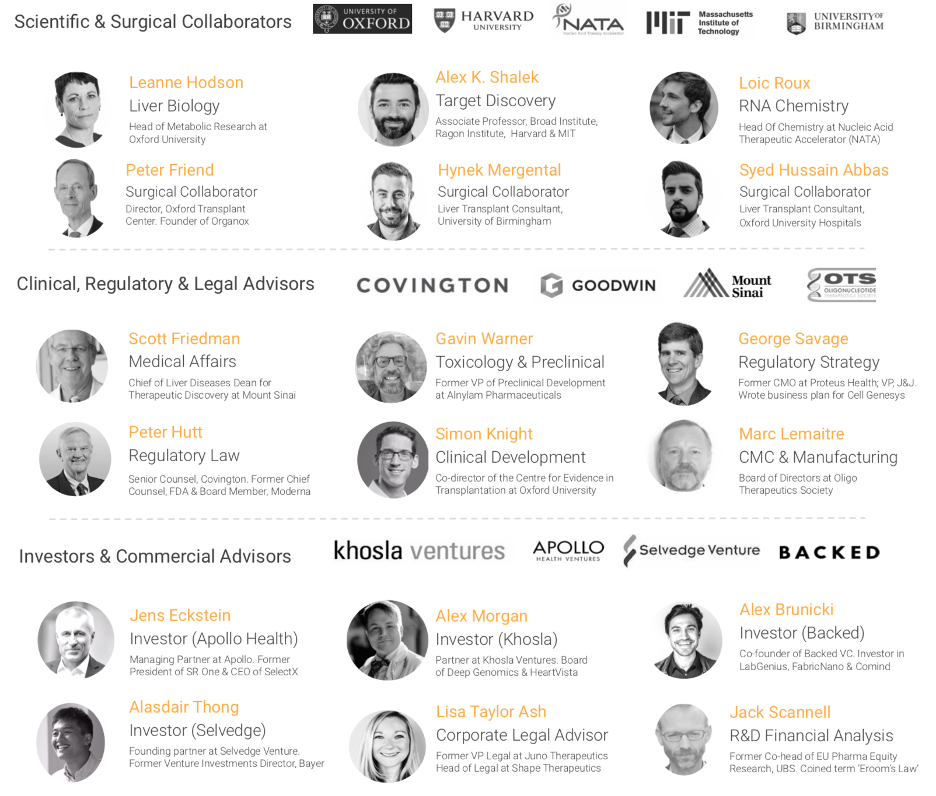 ---
Fundraising
Ochre raised a $30M Series A in Q4 2021. The round was led by Lifeforce Capital (One Medical, Clover Health, Notable Labs) and included notable participation from Khosla Ventures (Affirm, Color Genomics, Doordash; previously led Ochre's seed round), and strategic angels Marty Chavez (Chairman of Recursion; NASDAQ: RXRX) and Alexander Moscho (Bayer UK CEO).
To continue scaling growth, Series A objectives include:
Scale in-house chemistry and deep phenotyping platforms to accelerate lead development and data turnover.





Scale target validation and perfusion sites to reach first clinical trial in 2023 with a highly de-risked therapeutic portfolio.





Expand programs into liver regeneration (cirrhosis and hepatocellular carcinoma) and cardiometabolism. This includes funding to enable pharma collaborations.