Invest in the Bioverge Access Fund to own a diversified portfolio of healthcare startups that are bringing science fiction to life.

TechBio is Transforming Healthcare
TechBio is a reference to the rising convergence of biology and technology. It is at this intersection that we're seeing unprecedented innovation that stands to radically reshape and transform the future of healthcare over coming decades.
"I think the biggest innovations of the 21st century will be at the intersection of biology and technology. A new era is beginning."
- Steve Jobs
New and emerging technologies such as artificial intelligence & machine learning, regenerative medicine, cell & gene therapy, digital therapeutics, intelligent devices, DNA sequencing, and 3D bioprinting are paving the way to a brighter future and building immensely valuable businesses in the process.

We're already seeing the first wave of TechBio companies successfully realize their visions and reward their investors and employees with massive exits via IPO or acquisition:
Recursion ($RXRX): $2B market cap (AI-enabled drug discovery)

Senti Bio: $600M SPAC (gene circuits)

Ginkgo Bioworks: $15B SPAC (synthetic biology)

AbCellera ($ABCL): $2.5B market cap (antibody discovery)

Grail: $8B acquisition by Illumina (early cancer detection)

Guardant ($GH): 6.4B market cap (early cancer detection)

Twist ($TWST) $3B market cap (synthetic biology)
Data as of 1/31/22

Bioverge specializes in sourcing and investing in next generation TechBio startups. With the Access Fund, you can leverage our domain expertise to access professionally sourced and vetted healthcare startups and invest alongside some of the best VC firms in the world, such as Sequoia, Khosla, Lux Capital, Perceptive Advisors, Polaris Partners, Y Combinator, Thiel Capital, a16z, and many others.





Performance Highlights:
Since October 2016, we've built a portfolio of 35 startups and closed 53 deals (including participating in 18 follow-on rounds)


67% of our portfolio companies 1+ years old have raised at least one follow-on round, all at higher valuations


0% loss ratio across the portfolio (i.e. no companies have failed and no complete write-downs have been incurred)


Of our active portfolio, two companies are valued above $300M, one company is valued above $250M, and four others are valued at $100M+


To date, we've closed three Access Funds. As shown in the table below, the Funds are already demonstrating highly attractive return profiles:

Disclosure: Data as of 12/31/21. MOIC and IRR metrics are unrealized and based on valuation changes and/or assumptions for current fair market value sourced from objective third party data, such as follow-on capital raises. MOIC and IRR metrics do not take into consideration potential effects of dilution. Valuation caps of SAFEs and convertible notes used as a proxy for valuations when applicable. Results neither audited nor indicative of future results. Fund III investments completed too recently for the reporting of meaningful performance metrics.


Investors in Funds I and II have already started receiving distributions on their investments. Furthermore, one of the portfolio exits,

3D Systems ($DDD) $400M acquisition of Volumetric

, has the potential to return the entirety of both funds

, pending the achievement of future milestones.
---
Diversify Your Portfolio with Venture Capital
The venture capital asset class has historically been the exclusive domain of venture capital firms, professional investors, and ultra-high net worth individuals.


Professional investors validate alternative assets while most investors lack access



When you look at the long-term performance of the VC asset class, it becomes clear why professional investors and money managers allocate a portion of their portfolios to venture capital....outsized returns!


The Case For Venture: Returns
Source: Cambridge Associates, "Venture Capital Positively Disrupts Intergenerational Investing," January 2020. As of June 30, 2019 • Global Venture Capital Periodic Rates of Return (%).

Given the strong, long-term return profile of venture capital, we believe individual investors should have the opportunity to access the asset class and incorporate it into a high-performing and diversified investment portfolio.


Invest in Startups Bringing Science Fiction to Life!

We also believe that every dollar invested is a vote for the future that you want to see. When it comes to the multi-trillion dollar healthcare industry, TechBio represents a version of the future that impacts us all.
Ideas that no long ago would have come across as science fiction are increasingly becoming science fact.
Personalized medicine and treatments that are tailored to your unique genetics (JunoDx) or microbiome (VastBiome, Ancilia, Ombre) are here (or in development) today. For example, Bioverge Access Fund II portfolio company VastBiome is using proprietary methods in genomic sequencing, artificial intelligence, and synthetic biology to discover biomarkers and novel therapeutics for the most challenging immunologic disorders and enabling clinicians to better serve their patients on a more personalized level.
Imagine a world where tissue and organs can be engineered, 3D-printed or residing on a chip, and implanted in the body to replace damaged ones. For example, Bioverge Access Fund I/II portfolio company Volumetric built a revolutionary light-based 3D-printer capable of bioprinting the most advanced engineered tissue ever and went on to be acquired by 3D Systems ($DDD) for $400M. Access Fund III portfolio company IVIVA, a spin-out from the Harvard Stem Cell Institute, is tackling end-stage kidney disease using artificial organs. Their device is being designed to mimic nephrons in a healthy kidney and efficiently remove toxins from the patient's bloodstream.
Today, cells and genes are being modified to treat and, in some cases, cure conditions that affect millions worldwide and have long been searching for solutions. We may very well be on the brink of commercializing effective treatments for conditions such as heart disease, HIV, and liver disease (Excision, Repair Bio, HepaTx). For example, Bioverge Access Fund I portfolio company Excision is developing CRISPR-based therapies to cure viral infectious diseases, starting with HIV, and is about to begin human trials.
As the pandemic relentlessly persists, reported levels of anxiety and depression have continued to climb to record highs. A recent CDC study, found that a shocking 40% of U.S. adults were struggling with mental health or substance abuse, with young adults, racial/ethnic minorities, essential workers, and caregivers experiencing the effects disproportionately worse. Bioverge Access Fund I and II portfolio company Foresight Mental Health is working hard to address the mental health crisis in this country by leveraging technology to make quality mental healthcare more accessible and affordable for everyone.
In addition to mental health, diet and exercise are two essential pillars of a healthy society. This is especially true in the times of a pandemic, but also key to fighting the growing epidemic of chronic diseases in this country and globally. Today, digital therapeutics are helping to turn the tide against obesity, heart disease, diabetes, and others. They enable easy, remote access to personalized exercise and nutritional coaching, which in some cases has been proven even more effective for patients than taking medicine (NutriSense, Suggestic, Blue Mesa Health).
Although it may sound like sci-fi, intelligent devices that can accelerate the healing of bone (Intelligent Implants) or deliver drugs to areas of the brain that were previously inaccessible are quickly becoming reality (EnClear, Bionaut). For example, Bioverge Access Fund III portfolio company Bionaut is developing remote-controlled micro-robots (called Bionauts™) that can deliver drugs to deep, targeted regions of the brain, a potential breakthrough for treating diseases like brain cancers and Parkinson's.
In recent decades, biopharma companies are becoming increasingly less productive over time, spending more in R&D per each new treatment approved. The emergence of digital research and computational tools has the potential to transform the industry by helping researchers better understand diseases, identify promising leads for more effective drugs, and help bring them to market faster and cheaper (Echo, OccamzRazor, Enveda, Ochre Bio, Elucid, Octant, RockStep).
Not only does the list go on, but we're also still in the early days of this transformation. We've built Bioverge to enable you to capture the immense value that is being created, and directly impact the causes you care about most.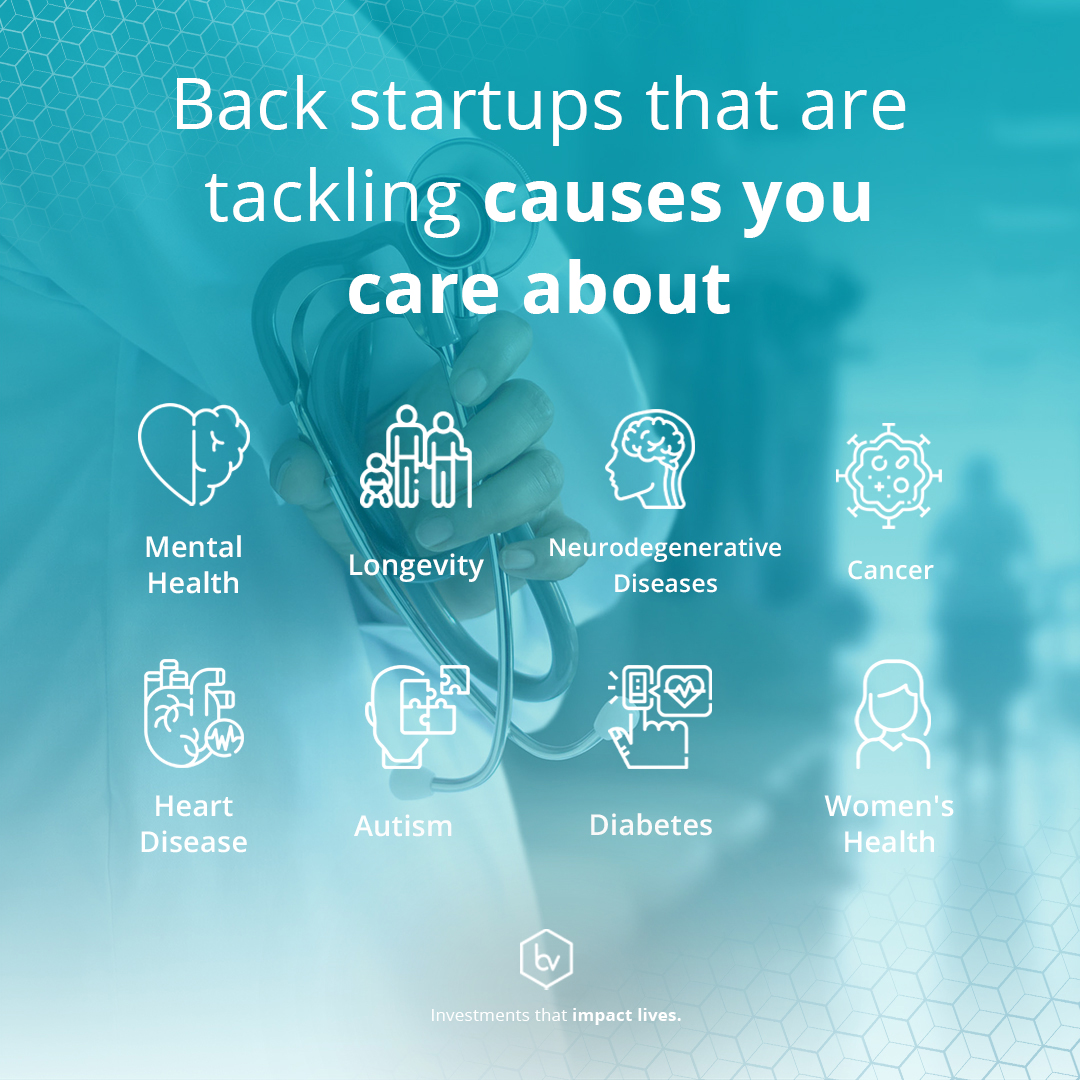 Patients, families, and friends affected by neurological conditions like autism, Alzheimer's, Parkinson's, or chronic conditions such as diabetes, immune disorders, or cancer, and sadly so many more, have experienced the pain and challenges associated and are passionately interested in ways to accelerate solutions and make an impact.
We believe you should be able to access and invest in innovations that have the potential to enhance the quality of life (i.e. healthspan) and lifespans of those you care most about. Many TechBio companies are tackling the causes we care about most head on. For many, they represent beacons of hope and potential breakthroughs for patients and their loved ones.
Companies like Bioverge Access Fund III portfolio company BioROSA, who is developing a novel blood test that promises to enable detection of Autism Spectrum Disorder (ASD) up to 3 years earlier than existing methods. Where early intervention has been shown to improve language, social skills, and IQ for many children with ASD, BioROSA's test has the potential to drastically alter the course of many lives.
"We can all do well by doing good."
- Benjamin Franklin
By investing in the Access Fund, you'll be investing in a diversified group of premier TechBio startups tackling some of healthcare's biggest challenges, each carefully selected for their potential to impact the world and generate outsized financial returns.
Bioverge Access Fund


Invest in the Bioverge Access Fund to own a diversified portfolio of healthcare startups that are bringing science fiction to life.
Through a single investment, the Access Fund enables you to leverage Bioverge's expertise and diversify your investment across a portfolio of emerging healthcare startups at the intersection of Tech+Bio.


By investing in the Access Fund, you'll enjoy the following benefits:


Professional Sourcing
Bioverge has a demonstrated 6-year track record of securing investment allocations in highly competitive deals, enabling you to access opportunities that aren't available on the open market. Furthermore, we enable Access Fund investors the chance to invest alongside some of the best VC firms in the world: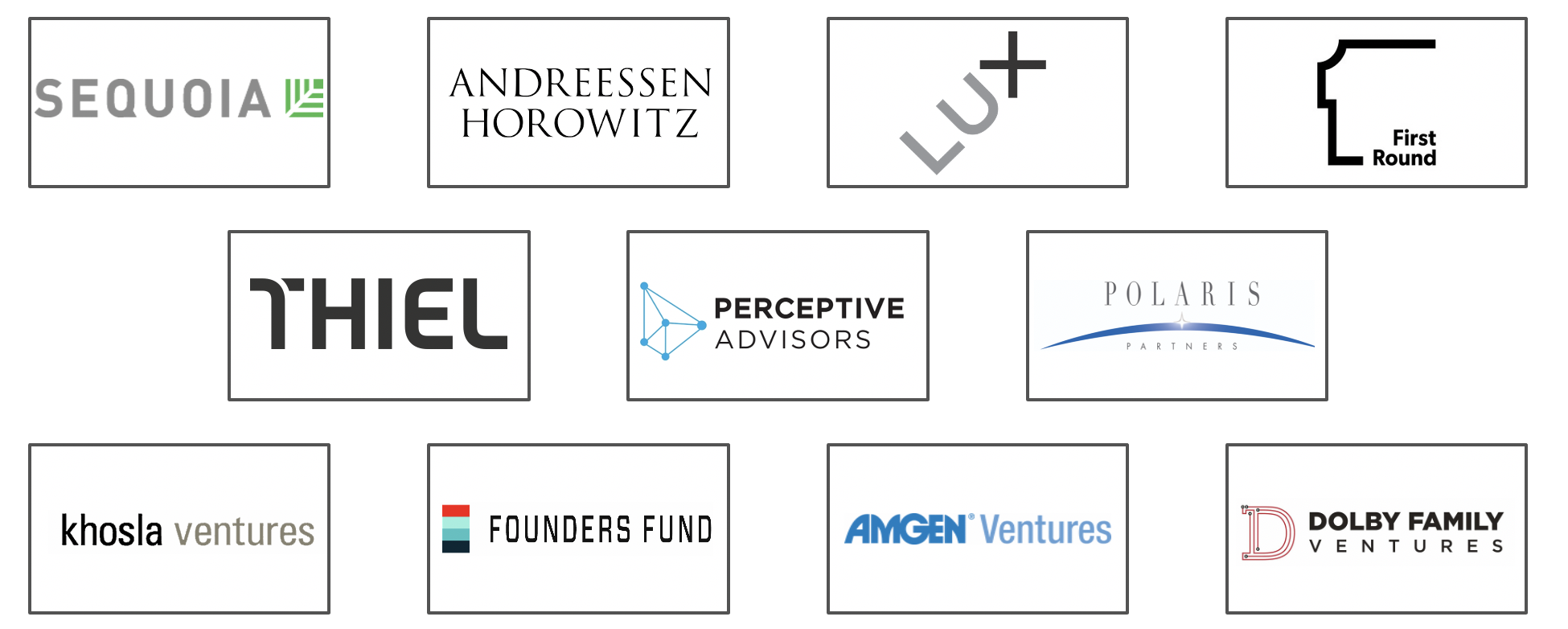 Rigorous Vetting
Startups are carefully curated for their innovative vision, scientific validity, and growth potential. Each opportunity undergoes a specialized diligence review leveraging subject matter expertise and requiring professional co-investor participation. We invest in less than 3% of prospective startups.


Streamlined Diversification
Let us do the heavy lifting. With the click of a button, we will build you a diversified portfolio of 15 emerging healthcare investments with unique potential for both outsized investment returns and outsized impact on the world.
Exclusive Access
Never miss out on a deal! Access Fund investors enjoy preferred access to all Bioverge deals, including pro-rata and special one-time opportunities.


Fund Terms


Note: Funds are raised sequentially to ensure complete coverage of Bioverge deal flow. There may be overlap in portfolio companies between two successive Access Funds.
Investor Perks
$25K+


All Access Fund Investors

10% reduced carry for participation in individual Bioverge deals for 12 months
$100K+ Bioverge Pro Level (super angels):
$250K+ Bioverge Reserve Level (RIAs, family offices, HNWIs):


$1M+ Bioverge Partner Level (healthcare organizations, large family offices):
All preceding perks

Capital calls

Exclusive, thematic deal sourcing

Customized demo days, seminars, or direct connection with companies
Team
Bioverge Team Has Deep Domain Expertise

General Partner Bios
Neil J. Littman
Founder, CEO & Managing Director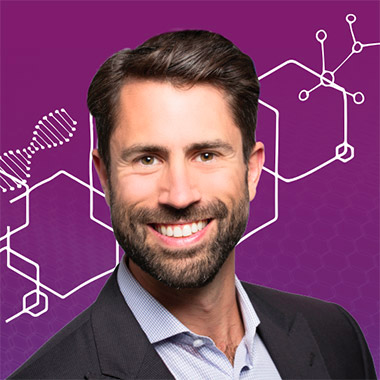 Executive Leadership Team and Director of Business Development at $3B California Institute for Regenerative Medicine. Formerly Vice President of Business Development at Notable Labs. Advisor on investment banking transactions totaling $1B+.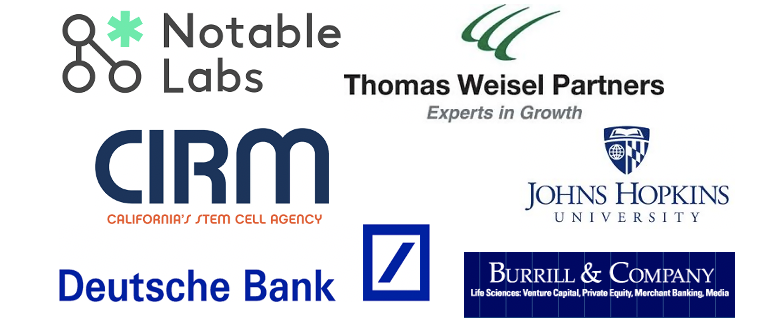 Neil was previously Vice President of Business Development at Notable Labs, an oncology focused startup and Bioverge portfolio company, where he led the development of global corporate partnerships and contributed to the strategic vision. Neil oversaw business development at Notable through the successful completion of the company's $40 million Series B and was instrumental in negotiating multiple terms sheets to in-license clinical stage oncology assets.
Prior to Notable, Neil was a member of the Executive Leadership Team and Director of Business Development at the California Institute for Regenerative Medicine (CIRM). As part of CIRM's leadership team, Neil helped develop the five-year strategic plan for managing and deploying CIRM's $3 billion across the organization's discovery, translational, and clinical stage stem cell and regenerative medicines programs. At CIRM, Neil was Head of the Therapeutics Group and oversaw a team responsible for managing over 40 clinical stage therapies totaling over $500 million of CIRM investment, including Forty Seven, Inc. (acquired by Gilead for $4.9B), Orchard Therapeutics (Nasdaq: ORTX), Cellular Dynamics International (acquired by Fujifilm for $307M), Sangamo Therapeutics, Inc. (Nasdaq: SGMO), Poseida Therapeutics, Inc. (Nasdaq: PSTX), and others.
Prior to managing the Therapeutics Group, Neil oversaw the Strategic Infrastructure Group at CIRM, managing a portfolio of $125 million supporting infrastructure programs including: $30 million Stem Cell Center (partnership with IQVIA); $24 million Alpha Stem Cell Clinical Network (partnership with UCLA, UCSD, City of Hope, UC Irvine); $32 million iPSC Bank (partnership with Fujifilm); $40 million Genomics Center of Excellence (partnership with Stanford).
Prior to CIRM, Neil was a healthcare investment banker at Burrill & Company (VC with $1.5 AUM), Thomas WeiselPartners and Deutsche Bank, working on transactions totaling over $1 billion. His primary focus was on strategic advisory and public and private financings.
Neil received a Master of Science in Biotechnology from The Johns Hopkins University, and a Bachelor of Arts in Molecular, Cellular and Development Biology from the University of Colorado, Boulder. Neil worked in a virology lab during his time at CU Boulder.
Rick Gibb
Founder, COO & Managing Director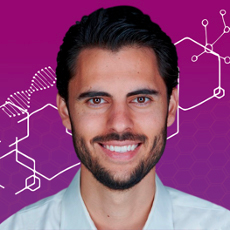 Investment professional at Stanford's $450M healthcare venture capital fund. Maintained portfolio of 300+ healthcare inventions at Stanford's Office of Technology Licensing.

Prior to founding Bioverge, Rick worked at Stanford University's Office of the CFO as a Senior Venture Fund Analyst where he was involved in the management and oversight of the President's Venture Fund and Stanford-StartX Fund. Across both of these funds, Rick was primarily involved with investment sourcing, due diligence, and portfolio management, investing $450M in aggregate across more than 400 companies. This further included providing ongoing support by connecting them to elite talent, fundraising opportunities and strategic partnerships, as well as stewarding long-term strategic plans and operating roadmaps to achieve commercialization, a stronger innovation pipeline, and enhanced product-market fit.
Notable highlights include leading seed-stage investments into Personalis (precision medicine and cancer genomics company; co-investors: Lightspeed; NASDAQ: PSNL), Kodiak Sciences (antibody therapies to treat and prevent blindness; NASDAQ: KOD), Oculeve (ocular stimulation to treat dry eye disease; acquired by Medtronic), Genapsys (desktop DNA sequencing), HeartFlow (real-time digital modeling of coronary arteries; co-investors: Medtronic, USVP, GE Ventures; $1.5B+ valuation), and Orca Bio (cellular therapies to treat cancer and autoimmune disorders; co-investors: Lightspeed, Data Collective, 8VC).
Prior to this, Rick was a part of the Licensing team at Stanford University's Office of Technology Licensing (OTL). The OTL receives and evaluates over 500 invention disclosures each year to assess their commercial feasibility and potential. Royalties from successful licensing are collected and distributed to the inventors, their departments and schools. At the OTL, he managed a portfolio of 300+ technologies across their full lifecycle to support them with critical expertise in IP strategy, marketing, business development, licensing, fundraising and commercialization.
Rick holds a Master's Degree in Biotechnology from The Johns Hopkins University, and graduated from Rice University with a B.S. in Bioengineering and Biomedical Engineering.
What Bioverge Members Are Saying:


"Bioverge has been a great way for me to participate in early stage biotechnology and medical technology investments to which I ordinarily would not have had access. The Bioverge team has been very knowledgeable, accessible, and sensitive to my specific needs as an investor." John H.
"How do you manage to get the most solid biotech offerings? I'd like to spread the word as far as the quality of what you are doing - I know a lot of other investors in this area - and I also am just personally wondering how you do it!" Alan J.
"Bioverge is one of my top sources of highly-curated biotech and healthtech investment opportunities. Their deal flow, diligence process and syndicate reach make me more comfortable investing in companies they back than many others." Eric A.
Resources
Forbes.com & Forbes Finance Council Columns:


Awards:

The Bioverge Podcast focuses on the intersection of bio + tech, and the entrepreneurs, investors, and industry leaders who are transforming healthcare to bring science fiction to life (available on iTunes, SoundCloud, and Spotify).

Other Interviews: