Bioverge was founded on the premise of democratizing access to the very best early-stage healthcare investment opportunities. The venture capital asset class, and in particular, high-quality private healthcare investments, have historically been the exclusive domain of venture firms and professional investors. We're now five years in, so let's take a look at how we're doing…
Portfolio Performance
Since October 2016, we've completed a total of 39 investments and have built a portfolio of 28 companies. As of this writing, 22 investments (56% of the portfolio) are being held at cost (1.0x) since they have not raised additional rounds and/or do not otherwise have objective third-party valuation metrics. The average age of investment in our portfolio is just 625 days (1.71 years), so our portfolio is very young. That's why in the data below you'll see our performance broken out by six-month intervals, as we believe that provides us with the most accurate and complete representation of how our portfolio is performing.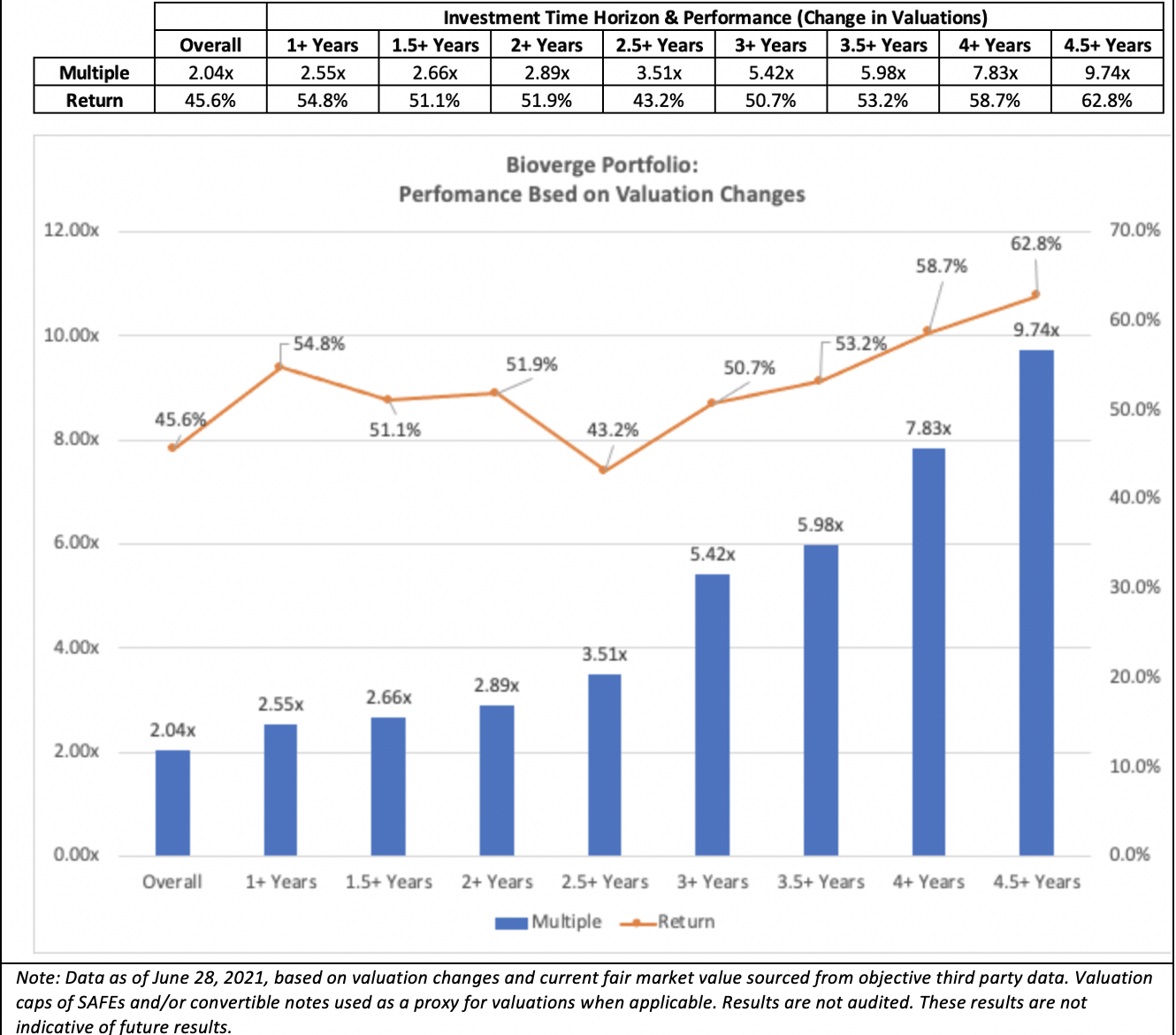 We knew our companies were performing well and many had raised new rounds at much higher valuations than our initial investments, but honestly, the level of performance surprised us. And to be perfectly clear, our performance is not a testament to our innate greatness or wisdom but rather the vision, grit, and operating excellence of the entrepreneurs we invest in. The real key for us has been staying disciplined around our investment thesis and trusting our process and methodology.
With that said, we are pleased to share our portfolio of companies operating at the intersection of health + tech, or what has begun to be known as "TechBio":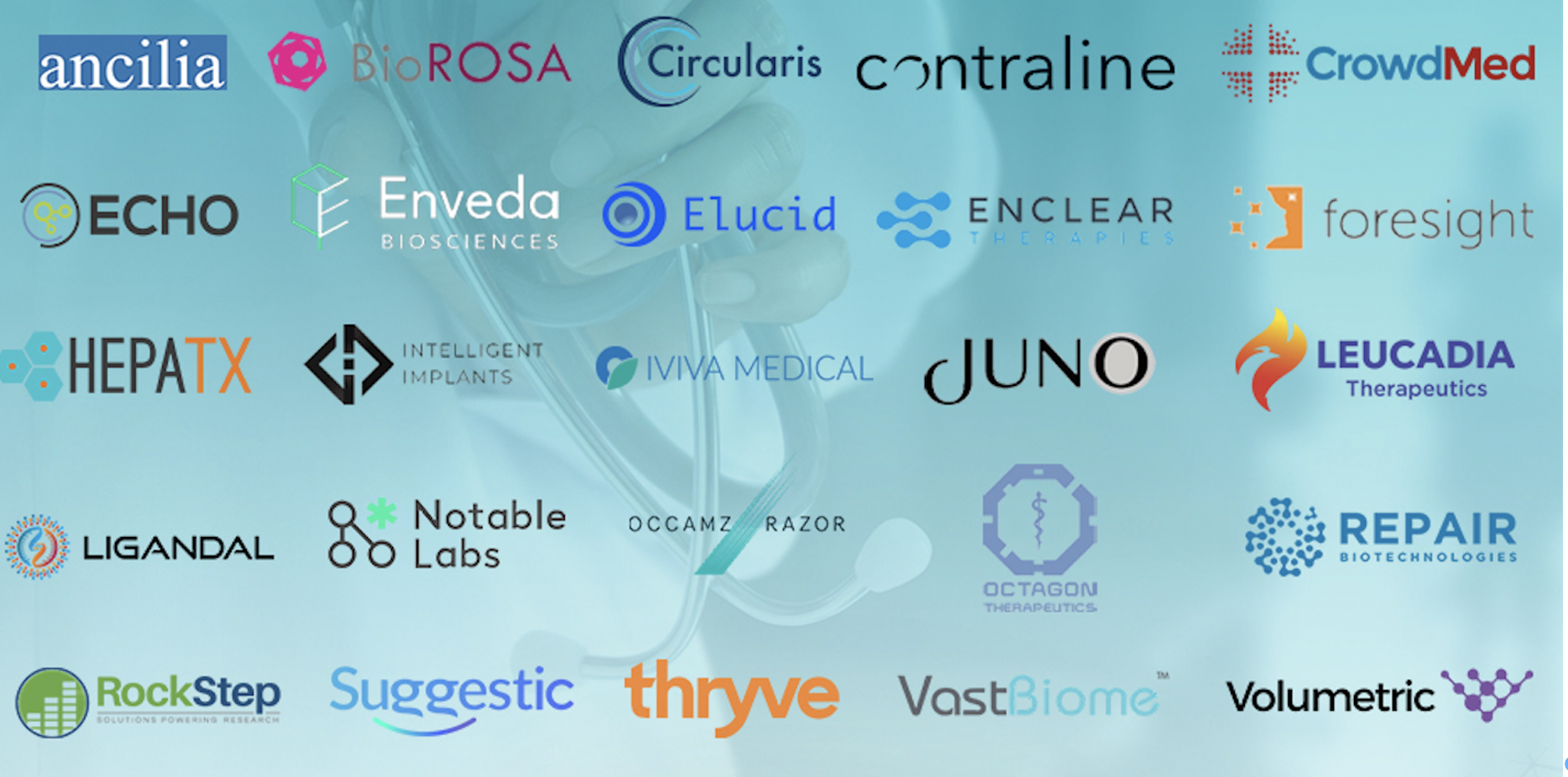 Within our portfolio, we've already had two exits: CELLINK announced the acquisition of Echo in June 2021 for $110M (details here) and Virgin acquired Blue Mesa Health for an undisclosed amount in Jan. 2020 (details here).
And we're certainly not in this alone. We've been fortunate to invest in companies alongside many of the world's premier venture firms: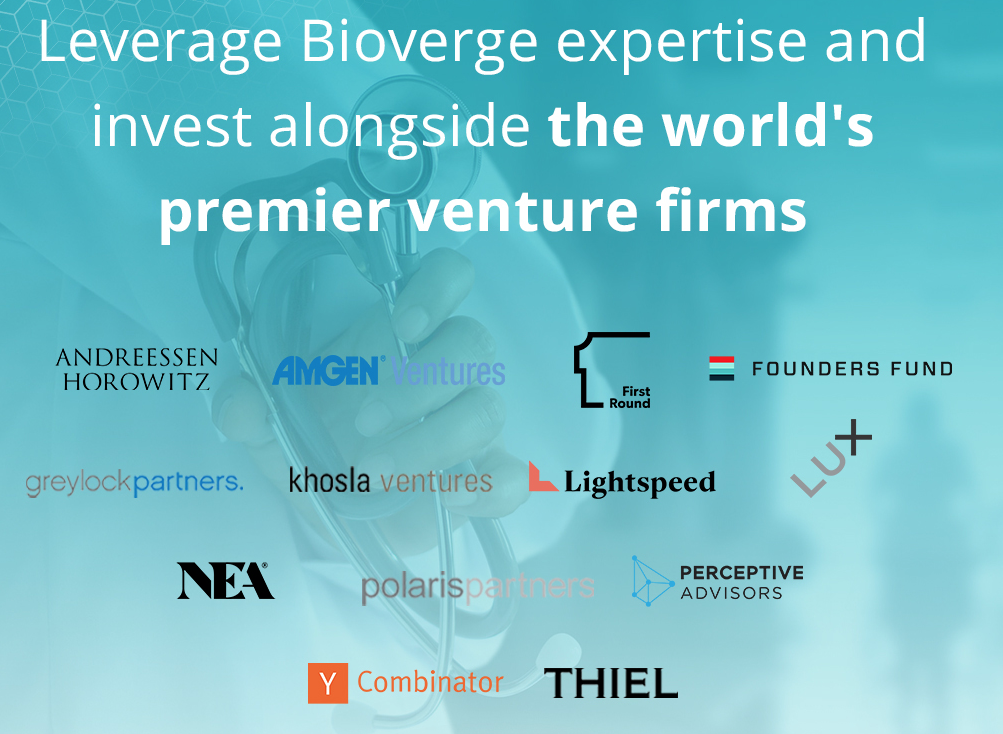 For our LPs, our value proposition is simple: we provide you with access to highly exclusive deals and the opportunity to invest in startups that are tackling causes you care about and are developing technologies that are brining science fiction to life.

And frankly, if you couldn't care less about saving lives, advancing biomedical research, or making the world even a slightly better place, then as our performance to-date has shown, you can simply invest for the (potential) returns!